ENVIRONMENT QUALITY ASSURANCE, ENVIRONMENTAL PROTECTION, SAFETY AND LABOUR HYGIENE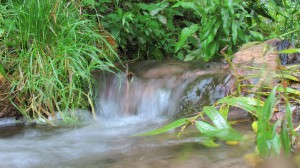 Company "Terra" estimates full life cycle of its products so as to reduce the cost for their operation and reduce impact on environment. Cycle includes development, production, marketing, packaging, transportation, maintenance, processing and disposal of products. Company applies similar approach in servicearea.
Reliability and accessibility of pumping equipment depends on quality of its design, level of technical knowledge of engineers and build quality. In order to reach these goals it is important to apply quality management systems, involving the whole production activity of Company.
This refers not only to our activity, but also to our relations with customers. Our goods and services help our clients to highly recognize our products. We always consider opinions of our customers and use acquired data in order to improve our work. In production cycle quality assurance starts with the contract and is orderly performed within the approved procedure.
Our production quality system meets national and international standards ISO 9001:2000.